Next Generation 9-1-1 (NG9-1-1)
NextGen9-1-1 stands for NextGeneration9-1-1 (abbreviated NG9-1-1 or NG911). NG9-1-1 refers to the ability to transmit, receive, process, transfer, dispatch, use, and store both voice and data (in the form of pictures, videos, text messages, and incident information) associated with a 9-1-1 call or request for emergency assistance.
The NG9-1-1 system that will be implemented in Arkansas will contain the same functions of the current analog system while providing for greater accessibility, interoperability, and a more efficient use of 9-1-1 resources. NG9-1-1 will enable the transfer of 9-1-1 calls between geographically dispersed Public Safety Answering Points (PSAPs), increase sharing of data and resources to improve emergency response, and improve coordination and partnerships within the 9-1-1 community.
The Arkansas 911 Board is responsible for the creation, operation, maintenance, and oversight of a state-wide ESInet that interconnects all public safety answering points in the state to begin the implementation of NG9-1-1.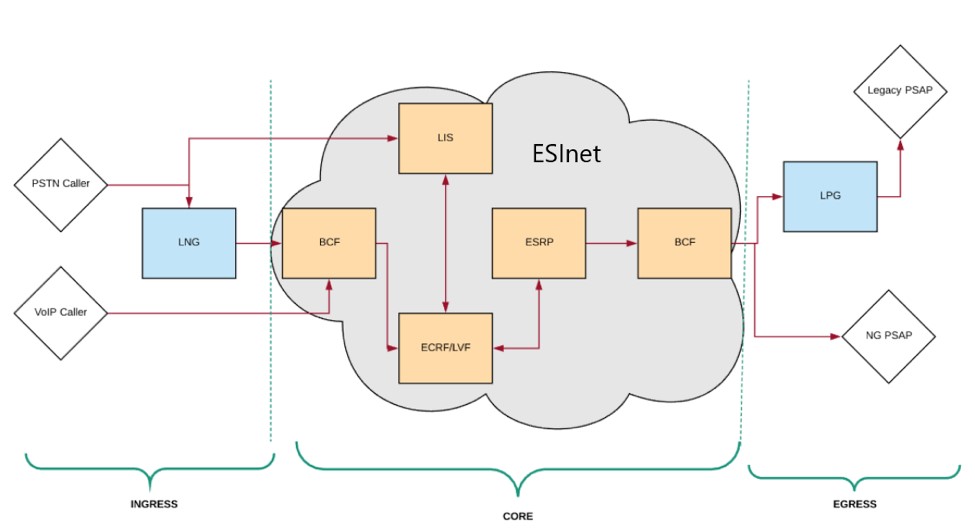 NG911 Benefits
Improved response times and location data
Data sharing and call transfer interoperability between PSAPs
Improved redundancy and reliability
Greater visibility within emergency incidents: video from public-safety systems, video and images from citizens, and texts to and from citizens
NG911 Challenges
Adequate funding mechanism for system maintenance particularly for smaller PSAPs
Increased cost during initial implementation
Up to date and relevant 9-1-1 legislation
Training and Standards
State-wide governance, coordination, and planning
Increased cyber security threats
Funding
Act 660 – Public Safety Act of 2019
State / National Initiatives and Resources